Ed Toney.com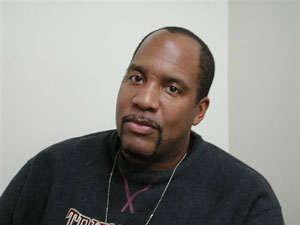 Ed appeared with Barbara T. Davis
and Rashida Merritt at the CAVE CANEM POETRY SERIES
December 14th at McNally Robinson in Manhattan.
The evening was hosted by PATRICIA SMITH the
nation's foremost Slam poet and author of |
Big Town, Big Talk, Close to Death, and
Life According to Motown. Smith is a four-time
Poetry Slam champion,
and a featured performer on Def Poetry Jam.
Slide show of the evening